Hydrogen Kits For Cars Sitemap
We created this hydrogen kits for cars sitemap page because although we don't mind, we get a lot of people calling or emailing us asking which kit is right for the vehicle.
After deciphering which HHO kit is right for you, please scroll down this page for more helpful information.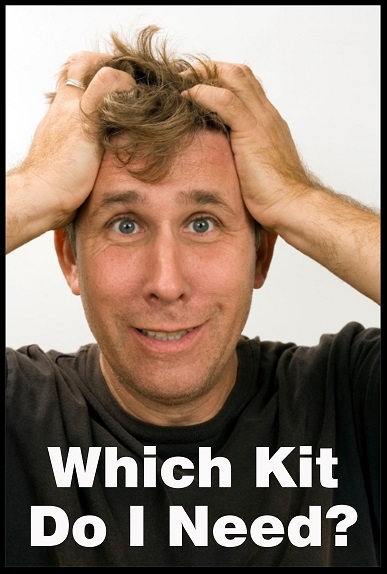 First Step:
The Size Of Your Engine
---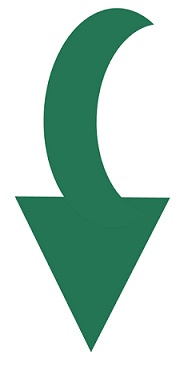 Start here if your engine is 4.9 liters (or 4900cc) or less Usually 4 and 6 Cylinder Vehicles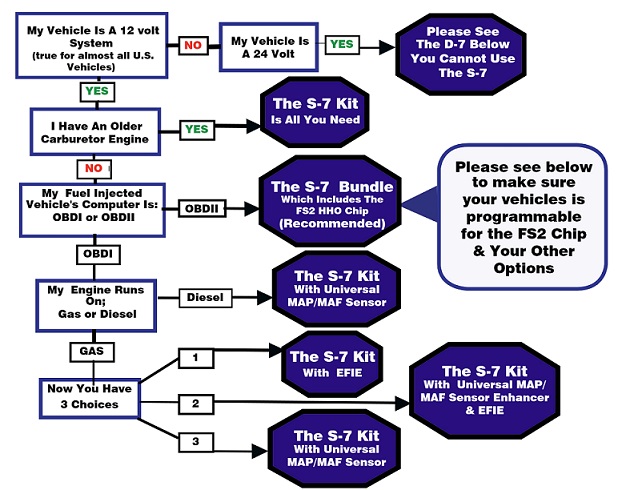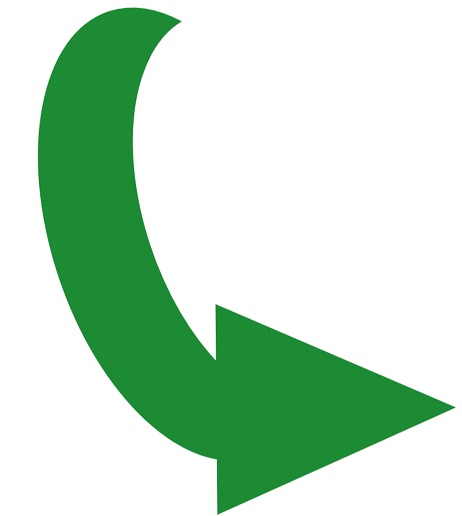 S-7 Hydrogen Car Kit
---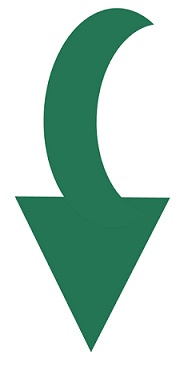 Start here if your engine is 5.0 liters (or 5000cc)
to 7.9 liters (or 7900cc) Usually 8 and 10 Cylinder Vehicles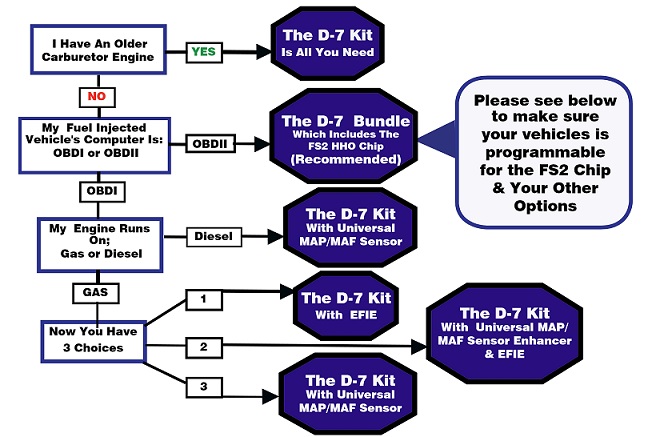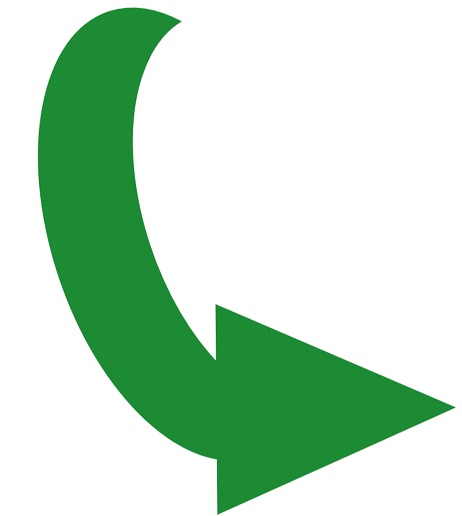 D-7 Hydrogen Kit
---
FS2 HHO Chip "Bundle" Choices
If you live here in the United States (and your vehicle is OBD 2) we can most likely program a FS2 HHO Chip for your vehicle. Please see the HHO Chip list here. If you live outside of the U.S.A. and you don't see your vehicle on the FS2 HHO Chip list we may still be able to program your vehicle. We (or you) can do a little research to see if your vehicle is under a different name here in America. Please understand the FS2 Chip is not your only choice for enhancemnt, please read computer modification choices below. Please contact us if you would like us to research your options on computer enhancement. Please remember to tell us your Year, Make, Model and Engine size.
---
Computer Modification Choices
Unless your vehicle is a carburetor engine, all hydrogen kits for cars or passenger trucks need to have some kind of computer enhancement with HHO gas injection, if not you will most likely see a decrease in MPG gains instead of a positive one. To understand this further please read our hydrogen car conversion page. More Information on MAP Sensor Enhancer also for MAFs. More information on an EFIE If you choose to purchase an EFIE but your not sure which one you need, please just make sure you to supply us with your Year, Make, Model and engine size and we will send the right one for your vehicle.
---
My Vehicle is Over 8 liters (or 8000cc)
If your vehicle is over 8 liters (or 8000cc) or it is used as a work truck, van pulling loads or driven a lot of miles hydrogen kits for cars may no be the best option.
Please click here to read about our commercial hydrogen generator kit choices for commercial applications up to 10 liters (or10000cc).
If you have a semi truck, stationary generator, mining equipment, large vessel etc. please see our hydrogen generator diesel page.

---
OBD 1 or OBD 2?
OBD 1 systems were introduced in 1981 and OBD 2 started in 1996. There are some 1996 vehicles in question. If for some reason you are unsure look for a sticker or nameplate under the hood of your vehicle that says "OBD 2 Compliant".
---
What Is My Engine Size?
Most 4 and 6 cylinder vehicles are going to require the S-7 hydrogen car kit and for 8 and 10 cylinders engines the D-7 hydrogen kit will be the right choice. If you are not sure how many liters or cubic centimeters your engine size is, there are a few places to look. Nearly all vehicles have an emissions decal where the engine size should be shown (for example 5.0L). Look on the radiator core support or in the air box that holds the air filter in place. May be on the backside of your hood or it may be printed on the decal under the hood that shows your engine's belt routing.

A lot of our international customers can also find this information on their registration documents.



Ordering Hydrogen Kits For Cars
Please remember to supply us with your Year-Make-Model and Engine Size through the shopping cart when ordering so we can program your FS2 HHO Chip or make sure your ordering the correct enhancement.
Also please choose ground shipping so we can supply your catalyst with your order. We don't carry a license to ship your catalyst by air.
---