Hydrogen Generator Warranty
Two Year Limited Warranty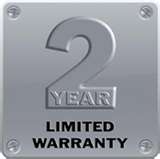 This warranty covers all of our hydrogen generator kits.
Warranty coverage begins on the product purchase date, and the Duration of limited warranty is Two (2) Years.
Hydrogen Generators USA limited warranty covers only those defects that arise as a result of normal use of the product, and does not cover any other problems, including those that arise as a result of improper installation, maintenance or modification; the use of alternative parts or supplies not provided or supported by Hydrogen Generators USA; operation outside the product's specifications; unauthorized modification or misuse.
This warranty does not cover Hydrogen Generators USA products that have been re manufactured, reverse- engineered, cut or sawed into, misused, or tampered with in any way after purchase.
If Hydrogen Generators USA receives, during the applicable warranty period, notice of a defect in any product, which is covered by this warranty, Hydrogen Generators USA shall either repair or replace the product, at Hydrogen Generators USA option.
Hydrogen Generators USA shall have no obligation to repair, replace, or refund until the customer returns the defective product to Hydrogen Generators USA, along with proof of purchase.
Any replacement product may be either new or like new, provided that it has functionality at least equal to that of the product being replaced. Replacement parts may contain re manufactured parts, components, or materials equivalent to new in performance.
The expense of return postage or shipping from a customer to Hydrogen Generators USA shall be the responsibility of the customer. The responsibility of lost or damaged during shipping is also the customers responsibility. Insuring your package is suggested.
Defective components may be returned for immediate replacement anytime during the warranty period.
We will repair or replace any defective parts against manufacture defects, determined after the arrival of the defective parts. We will test each part to determine if the part is covered under our warranty, determined by the manufacturing department.
Proof of Purchase is required when returning any parts.
Repaired units will be returned to fulfill the remainder of the units original warranty duration.
All hydrogen generators are built to operate using distilled water ONLY, along with our approved electrolyte substance e.g. NO BAKING SODA.
Subscribe to HHO Flash