Volo Performance Chip VP16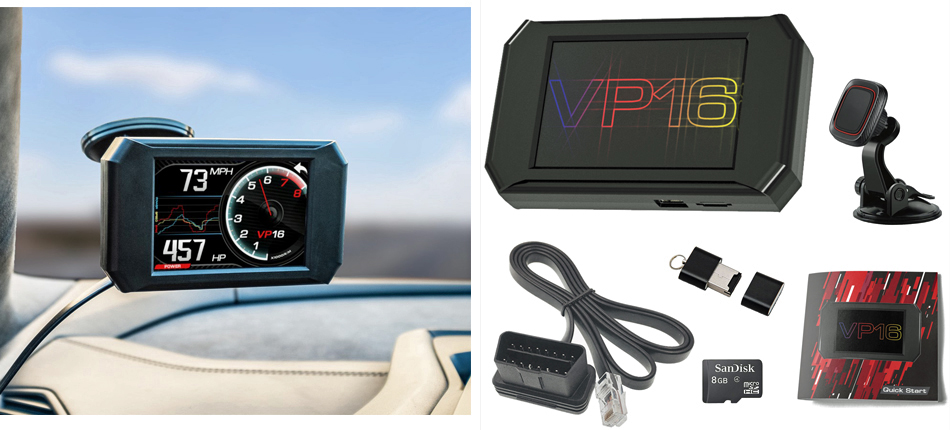 Easy Plug N Play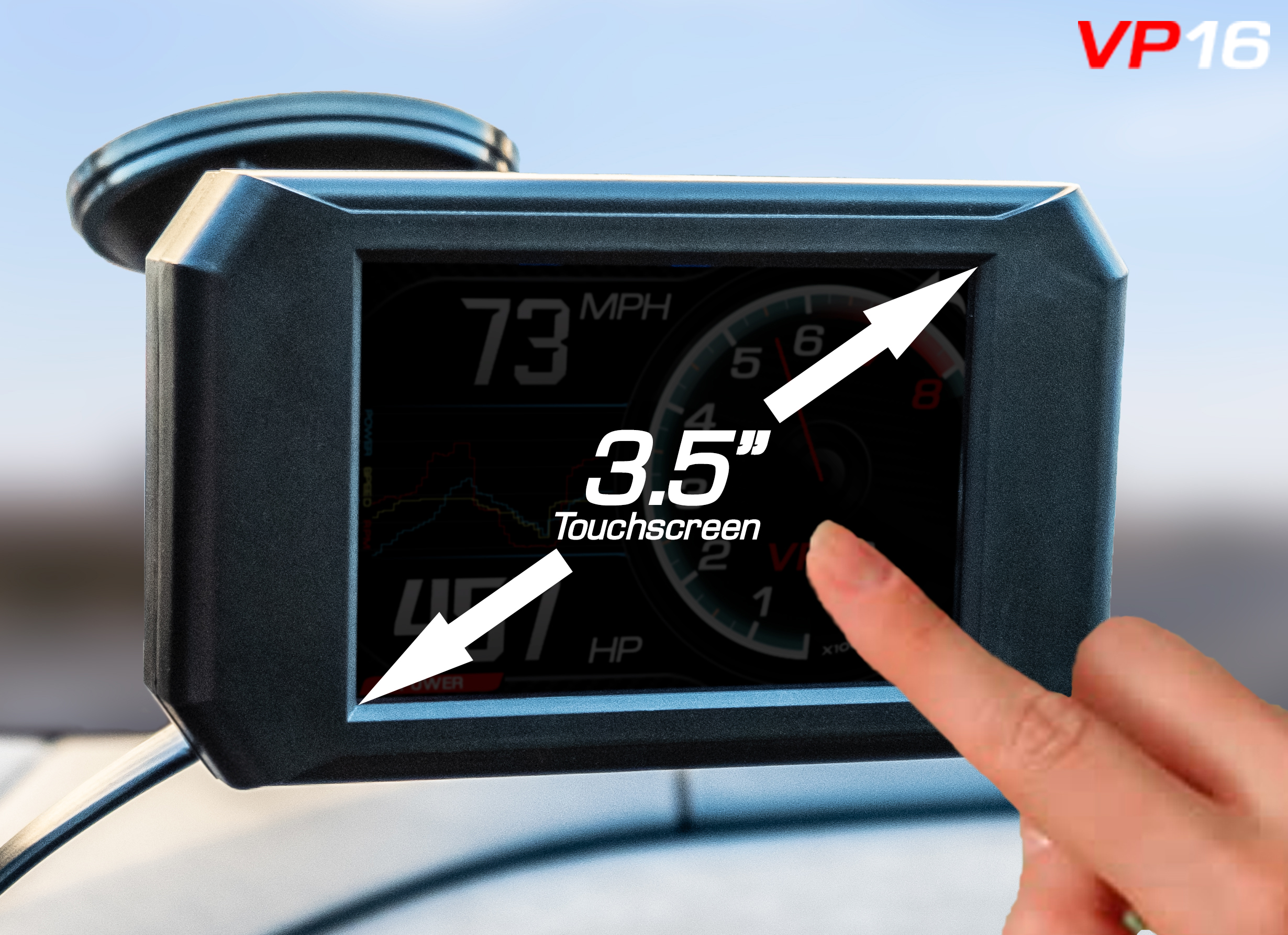 The VP16 Progammer easily plugs right into your OBD2 Port. It has "memory" meaning if you need to unplug it from your OBD2 port, it immediately remembers your vehicles's previous settings.

The 3.5" Touch Screen Display easily attaches magnetically to your windsheild.
---
Performance Gains
+10-30HP +12-40FTLB Torque +15-18%MP

Gains dependent on displacement, aspiration,
and selected tuning mode.
---
Want To Reprogram For A Different Vehicle Later? - No Problem
With over 4,000+ mapped engines you can easily reprogram your VP16 Chip for another vehicle.
---
Customizable Display
Unlimited Chip Tuning Software
Saving You Money
ECO Tune Mode Increasing Efficiency Up To 18%
Your Avererage and Instant MPG
Fuel Consumption Measured Down To The Ounce
Trip Cost Display
Chart Efficiency Over Time
ECO Indicator helps you Save Fuel
Accurate Odometer & Speedometer Can Compensate For Changes In Tire Size




Unlimited Vehicle Modifications

4 Default Guage Layouts with 12 Customizable Parameters.

Dyno Any Place & Anytime

Power Tune Mode safely adjusts your vehicle's fuel delivery & timing to produce an extra 10-30HP, depending on displacement and aspiration. The Volo core firmware consistently and accurately measures HP and Torque in real time. The diagnostic tools also allow you to view and clear trouble codes. Easily upload and share dyno results with your PC. Test your 0-60 & 1/4 mile times. Capable of Creating and comparing unlimited dyno charts.

---




Lifetime Warranty

If you experience any defects with your VP16 Chip, we will gladly replace it at anytime.

Satisfaction Gauranteed

If for some reason you are not satisfied with your VP15 at any time we will send you a refund.


The VP16 Performance Chip Includes

VP16 Touchscreen Power Programmer
V-Link Software(via Download)
Quick Connect OBD Cable
USB Adapter
Quickstart Guide
Free Firmware Updates

---

TECHNICAL SPECIFICATIONS

Processor: High Speed 32-bit 48MHz Volo Core Storage: 8GB PWM: 5V 1-150Hz Dual Channel Sleep Mode Current Draw: ~15mA Screen: 3.5' Diagonal - Full Color - Resistive Touch Size:  115x69x25mm (4.5x2.7x0.9in) Temperature Range: -20 to 70°C


Return to the Home Page