Commercial Fishing Boats
Hydrogen Generator Kits
For Fishing, Crabbing, Lobstering and Other Work Vessels
Is the price of diesel fuel cutting into your bottom line? Let us help. Commercial fishing boats with a supplemental hydrogen generator can give owners an edge over the competition. You can experience longer periods between fuel refilling.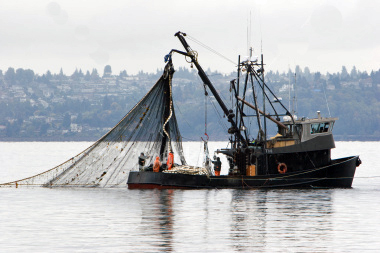 When you strive to improve fuel efficiency, no diesel fuel additives or fuel saving products in the world can deliver better results, while increasing the longevity of your vessel's engine.
Hydrogen generators are safe, and easy to install. Our HHO cells splits the water molecule through a process called hydrogen on demand and creates clean burning HHO gas. The result is a diesel engine that will run smoother and experience fewer oil changes, increase horsepower and create much cleaner emissions. It will also reward you with substantially better fuel consumption.
Hydrogen Generator For Commercial Fishing Boats
Fuel Saving Tips For Commercial Fishing Boats
Maintaining You Engine
Exhaust from a well-maintained diesel engine is practically undetectable. Check your exhaust, if it is white, black or blue your engine is probably overloaded or it could be that your injectors, valves or seals are bad. Hydrogen generators will greatly decrease you carbon footprint as much as 85%.
Slowing Down
As with any engine slowing down will conserve fuel. One knot decrease can save 20%. Two knots 30-50%. Planing and semi-displacement boats can also save fuel by slowing down, however throttling back too much can reduce efficiency.
Steering
If your fishing boat is not going from point A to point B in the shortest route possible, your wasting fuel. No helmsman can steer as straight as a good quality autopilot. Watch your wake to see that your are not meandering.
The pilot's control head probably has adjustments that change steering parameters and allow you to reduce delayed or over steering in calm environments. Modern units even have a no-drift mode that compensates for wind and current.
Regularly Inspect Your Prop
Make it a routine, props that are ragged, nicked, bent or edges that have been eroded make the engine work harder thus costing you to more money on fuel.
Loose The Weight
Don't carry more on your vessel than you need. On displacement boats, extra weight may improve fuel efficiency by helping the boat proceed more straightforwardly through the water.
Check Your Bottom
Marine growth on the bottom of your fishing vessel robs power and fuel. The smoother your paint the less friction you will have, use a good antifouling paint.
Know What Your Spending
Keeping good records is an important part of saving money. Everytime you fill up record the fuel you have replaced and the operating hours.

Return From Commercial Fishing Boats to Hydrogen Generators