Dual Edge MAP Sensor Enhancer
or MAF Sensor Enhancer
Our Duel Edge MAP Sensor Enhancers Will Help You Reach Maximum Fuel Economy With Your HHO System
These stylish enhancers are designed to communicate with your vehicles computer to adjust the air-fuel ratio.
Our Enhancers will tell your computer to use less fuel by adjusting the voltage signal sent from a voltage based MAP or MAF sensor to the computer.
The vast majority of HHO on demand systems in vehicles do not see great increases in miles per gallon. The reason for this is simply because the generator produces 2 parts hydrogen to one part oxygen, the extra oxygen is being detected by your MAP, manifold absolute pressure, and or MAF, mass airflow sensors, telling your computer to dump more fuel to compensate.
Each knob allows for 270 degree of linear tuning radius, which is almost a complete circle. This allows for carefree knob tuning adjustments. Control over your fuel intake is now at your fingertips. Rocker switch allows operator to toggle between hybrid and factory (enhanced and your vehicle's original setting).
Enhancer can also be wired to turn your HHO system on (when on enhanced setting) and off when switched back to the factory setting. Dual dials allow the operator to adjust fuel consumption at two different settings. Saving fuel is now a breeze!



Dual Edge MAP Sensor Enhancer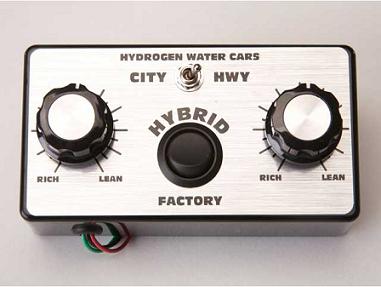 $44.50
Sorry Out of Stock - Please Consider the Universal MAP/MAF Sensor Below
LED MAP Sensor Enhancer
We also carry a second style of Duel Edge Enhancer we call the LED Enhancer. The LED unit has all the goodies and performance the above unit has with an added feature of a LED Light installed on the faceplate, which can be wired to your hydrogen generator to let you know when your generator is in operation mode.
Optional wiring configuration for LED light can be wired to a float sensor installed on your reservoir tank or HHO generator that will let you know when fluids start running low.
At Hydrogen Water Cars we believe in safety first for this reason every purchase includes our fail-safe installation instructions and diagrams for wiring your system through a relay switch, not included with enhancer, make a hydrogen generator- DIY parts page. So your HHO system will only be allowed to operate when the engine is running.
LED MAP Sensor Enhancer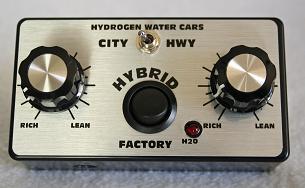 $54.95


Sorry Out of Stock - Please Consider the Universal MAP/MAF Sensor Below
Attractive And professionally printed brushed stainless steel label. Looks like it came straight from your vehicles manufacturing plant!
Quality laminated label is abrasion, and UV resistant. Withstands punishment from the sun over time.
Instructions Colorful Diagrams 3 Installation Video's
Phone Support If Needed Extra Grommet Provided To Help Protect Wires When Going Through your Firewall.
Proven technology- Over 5,000 units sold and operating, only 3 units returned for malfunctioning!
---
Universal MAP or MAF Sensor Enhancer
If you have a Ford vehicle you most likely have a frequency , not an analog based, MAP or MAF sensor.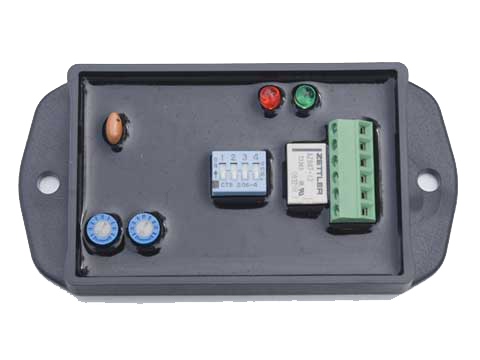 Now available this MAP or MAF sensor built for frequency. If you are not sure you can easily call a dealer and ask to speak with the service department. They should be able to tell if your vehicle's MAP or MAF sensor enhancer for frequency based and analog.
It's frequency range is from 30 Hz up to 17 Khz. Works with any standard 5 volt frequency coming from the device, and will attenuate that frequency based on the position of it's controlling potentiometers. It has been successfully used on a frequency MAF that operated in the range of 7 Khz to 17 Khz.
This is a universal enhancer, can be used on analog or frequency. There is an analog port for analog voltage type MAP/MAF Sensors.
This is a set it and forget it unit, so if you want the ability to change from city and highway driving, you will want the analog model above.



$79.00