Fuel Economy Chips - Improve MPG
Super Gas Saver 10% - 18%
(without loosing horsepower or torque)
Fuel economy chips to improve car gas mileage, and passenger trucks. Programmed here at Hydrogen Water Cars specifically for your vehicle.

Comes with a 30 day money back guarantee and 1 year limited manufacturer warranty. The FS3 is a super gas saver manufactured by Volo Performance. Usually ships within 1 business day through USPS priority mail.
We carry 2 fuel economy chips.

This page is for the FS3 super gas saver chip, if you are going to be running a hydrogen generator then you will want the FS2 HHO Chip - please click to learn more about this circuit that is made to be run with hydrogen generators.
---
The FS3 Fuel Economy Chip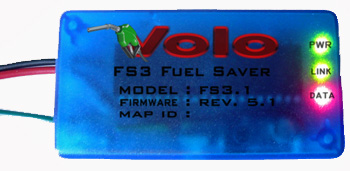 ON SALE Regularly $ 149.00
You Save $60.00

Please include
Make, Model and Year
at check-out.
Gas and Diesel Engines
The FS3's are programmed specifically for your vehicle, it is a custom 20MHz Microcontroller.
Designed to tune your ECU to create excellent increases in fuel efficiency while maintaining your vehicle's power.
Rest at ease knowing the FS3 is not making any changes to your vehicle's computer. It is emissions safe and will not void your vehicle's factory warranty. You also get free firmware updates for life.
Incase you decide to ever use it on another vehicle we can reprogram it for $25.00.
How Do The Volo FS3 Fuel Economy Chips Work
Similar to the other performance and fuel economy chips we carry, the FS3 Chip is a special process called "Dynamic Soft-Flashing."
Working with your vehicle's ECU the FS3 will evaluate the intake air temperature and volume, the oxygen levels in your exhaust, engine speed and load, and a lot of other variables to establish the best efficiency in the fuel delivery rate and timing at up to 256 separate load points.
The FS3 Volo Chip replaces timing and fuel delivery values stored in the ECU's short term memory with optimized values.
This produces the same results as other pricey ECU upgrades, at a fraction of the cost. The FS3 DOES NOT alter rev and speed limiters. Increase MPG 10% to 18% with this fuel economy chip, without loosing horsepower and torque.
Install It In 15 Minutes
The FS3 installs easily into your high speed serial input/output to communicate directly with the ECU through the OBD-II port.. Installation video and vehicle specific wiring print-outs are available on our
best performance chips Instructions page.

No fine-tuning or vehicle comprehension needed. All gas saving chips come pre-programmed with maps for your specific vehicle. Simply install and hit the reset button for automatic calibration, "set it and forget it".
The FS3 does NOT come with an OBD-II connector. It connects directly to the OBD-II port's data lines. It will not interfere with sacn tools and gauges for OBD II.
Where is my ODBD II port? The connector has to be three feet of the driver and must not require any tools to be exposed. Don't forget to check under the dash and behind ashtrays. Usually you can find it right under your steering column.

Not Sure If You Have An OBD II?
There are two ways to absolutely know if your vehicle is OBD II 1) if there is a connector as shown above and 2) a sticker or plate under your hood that reads "OBD II Compliant"

All light trucks and cars built and sold in the U.S. after January 1, 1996 were mandated to be OBD II equipped. So, even if the vehicle was built in late 1995, all 1996 model year cars and light trucks are compliant.
The FS3 Super Gas Saver Will Work On
Diesel Engines
Superchargers
Turbo Engines
Flex Fuel
The FS3 Will NOT Work On
Hybrids
Natural Gas
Propane
Flex Fuel
OBD I Vehicles
The dimensions for th FS3 Chip - 3.2 x 1.6 x 0.6 inches.
Ships within 1 to 2 days through USPS Priority Mail.

INTERNATIONAL CUSTOMERS:
Please make sure your vehicle is OBD-II compliant before making a purchase. 1996-2009 Cars and trucks are OBD II. Will not work with OBD I ( 1987-95) cars.


Super Gas Saver 10% to 18% - Improve MPG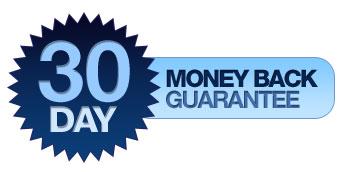 30 Day Money Back
Guarantee
AND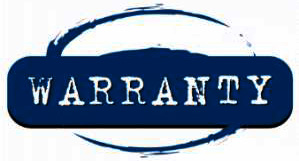 1 Year Manufacturer
Limited Warranty
When ordering please make sure you give us the year, make and model at check out or feel free to phone your order in. 541-759-1090

---