Truck and Car Computer Chips
Guarantee - Warranty- Vehicle List
---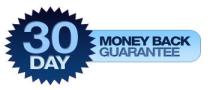 30 Day Money Back Guarantee


If you are not satisfied with your truck and car computer chips within 30 days of your purchase we will return your money. In the rare event you don't notice a difference right away, please reset the chip as indicated in the instructions and try for a second time.

Depending on the vehicle, it may take up to 120 miles of driving before some ECUs will accept the VP12 automotive performance chip's patched values.

This safety feature prevents an ECU hiccup from impairing the whole system. If you've tried everything and still don't notice a difference, return the chip within 30 days and we'll be glad to provide a full refund of the purchase price. Please use our contact us page and obtain an RMA before sending return. Items must have a RMA number.

The truck and car computer chips must be in like-new condition and the wires cannot be cut. So, do not cut the wires until you are satisfied. Sorry we do not cover any shipping charges.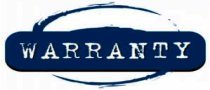 1 Year Manufacturer Limited Warranty


All Volo Chips come with a 1 year limited warranty against manufacturer defects. Installing on vehicle other than that for which it was programmed, failure to follow installation instructions, or any attempt to extract code may void warranty. The chip must be in like-new condition and the wires cannot be cut.

---
When ordering please make sure you give us the year, make and model at check out or feel free to phone your order in. We can be reached M-F and sometimes on Saturdays. 541-759-1090

Truck and Car Computer Chips List
Please Note: "THIS LIST IS UNDER DCONSTRUCTION" If you do not see your vehicle listed, that does not mean we cannot program it. More vehicle's are being added all of the time. Contact us and we will respond within 1 business day.

---
Acura 1.6EL 1996 - 2000
Acura 1.7EL 2001 - 2005
Acura 3.2CL CL 2001 - 2003
Acura CL 2.2 2.3 3 1997 - 1999
Acura CSX 2006 - 2008
Acura Integra 1996 - 2001
Acura MDX 2001 - 2009
Acura NSX 1996 - 2005
Acura RDX 2007
Acura RDX 2008 - 2009
Acura RL 2005 - 2009
Acura RL 3.5 1996 - 2004
Acura RSX 2002 - 2006
Acura RSX Type-S 2002 - 2006
Acura SLX 1996 - 1999
Acura TL 2.5 3.2 1996 - 1998
Acura TL 2004 - 2009
Acura TL 3.2 1999 - 2003
Acura TSX 2004 - 2009

---

Alfa Romeo 147 2000
Alfa Romeo 147 2001
Alfa Romeo 147 2002
Alfa Romeo 147 2003
Alfa Romeo 147 2004
Alfa Romeo 147 2005
Alfa Romeo 147 2006
Alfa Romeo 147 2007
Alfa Romeo 147 2008
Alfa Romeo 156 1997
Alfa Romeo 156 1998
Alfa Romeo 156 1999
Alfa Romeo 156 2000
Alfa Romeo 156 2001
Alfa Romeo 156 2002
Alfa Romeo 156 2003
Alfa Romeo 156 2004
Alfa Romeo 156 2005
Alfa Romeo 156 2006
Alfa Romeo 159 2005
Alfa Romeo 159 2006
Alfa Romeo 159 2007
Alfa Romeo 159 2008
Alfa Romeo GT 2004
Alfa Romeo GT 2005
Alfa Romeo GT 2006
Alfa Romeo GT 2007
Alfa Romeo GT 2008
Alfa Romeo GTV 1996
Alfa Romeo GTV 1997
Alfa Romeo GTV 1998
Alfa Romeo GTV 1999
Alfa Romeo GTV 2000
Alfa Romeo GTV 2001
Alfa Romeo GTV 2002
Alfa Romeo GTV 2003
Alfa Romeo GTV 2004
Alfa Romeo GTV 2005
Alfa Romeo Spider 1996
Alfa Romeo Spider 1997
Alfa Romeo Spider 1998
Alfa Romeo Spider 1999
Alfa Romeo Spider 2000
Alfa Romeo Spider 2001
Alfa Romeo Spider 2002
Alfa Romeo Spider 2003
Alfa Romeo Spider 2004
Alfa Romeo Spider 2005

---

Audi A3 1996 - 1999
Audi A3 2000 - 2005
Audi A3 2006 - 2009
Audi A4 1996
Audi A4 1997
Audi A4 1998
Audi A4 1999
Audi A4 2000
Audi A4 2001
Audi A4 2002
Audi A4 2003
Audi A4 2004
Audi A4 2005
Audi A4 2006
Audi A4 2007
Audi A4 2008
Audi A4 2009
Audi A5 2007
Audi A5 2008
Audi A5 2009
Audi A6 1996
Audi A6 1997
Audi A6 1998
Audi A6 1999
Audi A6 2000
Audi A6 2001
Audi A6 2002
Audi A6 2003
Audi A6 2004
Audi A6 2005
Audi A6 2006
Audi A6 2007
Audi A6 2008
Audi A6 2009
Audi A8 1996
Audi A8 1997
Audi A8 1998
Audi A8 1999
Audi A8 2000
Audi A8 2001
Audi A8 2002
Audi A8 2003
Audi A8 2004
Audi A8 2005
Audi A8 2006
Audi A8 2007
Audi A8 2008
Audi A8 2009
Audi A8 2010
Audi Q5 2009
Audi Q7 2006
Audi Q7 2007
Audi Q7 2008
Audi Q7 2009
Audi R8 2009
Audi S3 1999
Audi S3 2000
Audi S3 2001
Audi S3 2002
Audi S3 2003
Audi S3 2004
Audi S3 2005
Audi S3 2006
Audi S3 2007
Audi S3 2008
Audi S4 1996
Audi S4 1997
Audi S4 1998
Audi S4 1999
Audi S4 2000
Audi S4 2001
Audi S4 2002
Audi S4 2003
Audi S4 2004
Audi S4 2005
Audi S4 2006
Audi S4 2007
Audi S4 2008 - 2009
Audi S5 2009
Audi S6 1996 -1998
Audi S6 1999 - 2004
Audi S6 2005 - 2009
Audi S8 2009
Audi TT 1999 -2004
Audi TT 2005 - 2009

---

BMW 116i 2004 - 2008
BMW 118i 2005 - 2008
BMW 120i 2004 - 2008
BMW 128i 2009
BMW 130i 2006 - 2009
BMW 316i 316ti 1996 - 2008
BMW 318ti 318i 1996 - 2008
BMW 323ti 323i 1998 - 2008
BMW 325ti 325i 2001 - 2008
BMW 328i 328is 1996 - 2009
BMW 335d 2009
BMW 335i 2009
BMW 520i 1996 - 2008
BMW 523i 1996 - 2008
BMW 525i 1996 - 2008
BMW 528i 2009
BMW 530i 1996 - 2008
BMW 535i 1996 2009
BMW 540i 1996 - 2008
BMW 545i 1996 - 2008
BMW 550i 2006 - 2009
BMW 650i 2009
BMW 750i 750Li 2009
BMW M3 1996 - 2009
BMW M5 1996 - 2009
BMW X3 2.0 2.5 3.0 2004 - 2009
BMW X5 2009
BMW X5 3.0 4.4/6/8 2000 - 2008
BMW X6 2009
BMW Z3 Roadster 1996 - 2002
BMW Z4 Roadster 2002 - 2009

---

Buick Century 1996 - 2005
Buick Enclave 2007 -2009
Buick LaCrosse 2004 - 2009
Buick LeSabre 1996 - 2005
Buick Lucerne 2005 - 2009
Buick Park Avenue 1996 - 2005
Buick Rainier 2004 - 2007
Buick Regal 1996 - 2004
Buick Rendezvous 2001 -2007
Buick Riviera 1996 - 1999
Buick Roadmaster 1996
Buick Skylark 1996 - 1998

---

Cadillac BLS 2006 - 2008
Cadillac Catera 1997 - 2001
Cadillac CTS 2002 - 2009
Cadillac DeVille 1996 - 2005
Cadillac DTS 2006 - 2009
Cadillac Eldorado 1996 - 2002
Cadillac Eldorado 1997
Cadillac Escalade 1999 - 2009
Cadillac Seville 1996 - 2004
Cadillac SRX 2004 - 2009
Cadillac STS 2005 - 2009
Cadillac XLR 2004 - 2009

---

Chevy Astro 1996 - 2005
Chevy Avalanche 2001 - 2009
Chevy Aveo 2003 - 2009
Chevy Blazer/S-10 1996 - 2005
Chevy C/K Truck 1996 - 1999
Chevy Camaro 1993 - 2009
Chevy Cavalier 1996 - 2005
Chevy Cobalt 2004 - 2010
Chevy Colorado 2004 - 2010
Chevy Corvette 1996 - 2008
Chevy Corvette 6.2L 2009
Chevy Corvette 7.0L 2009
Chevy Duramax 6.6L 2001 - 2007
Chevy Equinox 2005 - 2009
Chevy Express 1996 - 2009
Chevy Geo Prizm 1996 - 2002
Chevy HHR 2005 - 2009
Chevy Impala 1996 - 2009
Chevy Lumina 1996 - 2001
Chevy Malibu 1997 - 2009
Chevy Malibu 1998
Chevy Montana 2003 - 2008
Chevy Monte Carlo 1996 - 2008
Chevy S-10 S10 1996 - 2004
Chevy Silverado 1500 1999 - 2009
Chevy Silverado 2500 1999 - 2009
Chevy Silverado 3500 1999 - 2009
Chevy Silverado SS 2003 -2004
Chevy Suburban 1996 - 2009
Chevy Tahoe 1996 - 2009
Chevy Tornado 2003 - 2008
Chevy Trailblazer 2002 - 2009
Chevy Traverse 2009
Chevy Venture 1997 - 2005
Chevy/Geo Tracker 1996 - 2004

---

Chrysler 300 2005 - 2009
Chrysler 300 SRT 2005 - 2008
Chrysler 300C 2005 - 2008
Chrysler 300M 1999 - 2004
Chrysler Aspen 2007 - 2009
Chrysler Cirrus 1996 - 2000
Chrysler Concorde 1996 - 2004
Chrysler Crossfire 2004 - 2008
Chrysler Intrepid 1996 - 2004
Chrysler LHS 1996 - 2001
Chrysler Neon 1996 - 2005
Chrysler Pacifica 2004 - 2008
Chrysler PT Cruiser 2001 - 2009
Chrysler Sebring 1996
Chrysler Sebring 1997 -2009
Chrysler Stratus 1996 - 2000
Chrysler Town and Country 1996 - 2009
Chrysler Voyager 1996 - 2003

---

Citroen Berlingo 1996 - 2008
Citroen Berlingo II 2008 - 2010
Citroen C2 2003 - 2008
Citroen C3 2002 - 2008
Citroen C4 2004 - 2008
Citroen C5 2001 - 2008
Citroen C6 2006 - 2008
Citroen C-Crosser 2007 -2008
Citroen Nemo 2007 - 2010
Citroen Saxo 1996 - 2003
Citroen Xantia 1996 -2001
Citroen XM 1996 - 2000
Citroen Xsara 1997 2006
Citroen ZX 1996 -1998

---

Daewoo G2X 2007 - 2008
Daewoo Gentra 2006 - 2008
Daewoo Kalos 2003 - 2008
Daewoo Lacetti 2003 - 2008
Daewoo Lanos 1997 - 2008
Daewoo Leganza 1997 - 2002
Daewoo Magnus 2000 - 2006
Daewoo Musso 1996 - 2005
Daewoo Nubira 1997 - 2008
Daewoo Tosca 2006 - 2008
Daewoo Winstrom 2006 - 2008

Dodge Avenger 1996 - 2009
Dodge Caliber 2006 - 2009
Dodge Caliber SRT4 2006 - 2008
Dodge Caravan 1996 - 2008
Dodge Challenger 2008 - 2010
Dodge Charger 2006 - 2009
Dodge Dakota 1996 - 2009
Dodge Durango 1998 - 2009
Dodge Grand Caravan 1996 -2009
Dodge Intrepid 1996 - 2004
Dodge Journey 2009
Dodge Magnum 2005 - 2008
Dodge Neon 1996 - 2006
Dodge Nitro 2007 - 2009
Dodge Ram 1500 2002 - 2009
Dodge Ram 1500 Hemi 5.7L 2003 - 2009
Dodge Ram 2500 5.7 2003 - 2009
Dodge Ram 2500 8.0 2003 - 2009
Dodge Ram 3.7L V6 2002 - 2010
Dodge Ram 3.9L V6 1996 - 2002
Dodge Ram 3500 5.7 2003 - 2009
Dodge Ram 3500 8.0 2003 - 2009
Dodge Ram 4.7L V8 2002 - 2010
Dodge Ram 5.2L V8 1996 - 2002
Dodge Ram 5.7L Hemi 2002 - 2010
Dodge Ram 5.9L Diesel 1996 - 2009
Dodge Ram 5.9L V8 1996 - 2009
Dodge Ram 6.7L Diesel 2002 - 2010
Dodge Ram 8.0L V10 1996 - 2009
Dodge Ram SRT-10 2004 - 2006
Dodge Sprinter 1996 - 2010
Dodge SRT-4 2003 - 2005
Dodge Stratus 1996 - 2006
Dodge SX 2.0 2003 - 2006

---

Eagle Talon ES/TSi 1996 - 1998

---

Fiat Albea 2002 - 2008
Fiat Barchetta 1996 - 2005
Fiat Bravo/Brava 1996 - 2008
Fiat Coupe Coup? 1996 - 2000

---

Fiat Croma 2005 - 2008
Fiat Fiorino 1996 - 2010
Fiat Marea 1996 - 2008
Fiat Punto 1996 - 2008
Fiat Sedici 2006 - 2008
Fiat Stilo 2001 - 2008

---

Ford 500 2005 - 2008
Ford Contour 1996 - 2000
Ford Cougar 1999 - 2002
Ford Crown Victoria Vic 1996 - 2008
Ford Crown Victoria Vic 1997
Ford E150 1996 - 2009
Ford E250 1996 - 2009
Ford E350 1996 - 2009
Ford Edge 2006 - 2009
Ford Escape 2001 - 2009
Ford Escort 1996 - 2003
Ford Everest 2003 - 2008
Ford Excursion 2000 -2005
Ford Expedition 1997 - 2009
Ford Explorer 1996 - 2009
Ford F150 F-150 1996 - 2009
Ford F250 F-250 1996 - 2009
Ford F350 F-350 1996 - 2009
Ford F450 F550 2007 - 2009
Ford Fairlane 1996 - 2008
Ford Falcon 1996 - 2008
Ford Fiesta 1996 - 2008
Ford Fiesta 1997 - 2008
Ford Flex 2009
Ford Focus 2000 - 2009
Ford Freestar 2004 - 2007
Ford Freestyle 2005 - 2007
Ford Fusion 2006- 2009
Ford Ka 1996 - 2008
Ford Laser 1996 - 2003
Ford Mondeo 1996 - 2008
Ford Mustang V6 1996 - 2009
Ford Mustang V8 1996 - 2009
Ford Probe 1996 - 1997
Ford Puma 1997 - 2002
Ford Ranger 1996 - 2009
Ford SportKa 2003 - 2008
Ford StreetKa 2003 - 2008
Ford Super Duty 1999 - 2008
Ford Taurus 1996 - 2009
Ford Taurus X 2009
Ford Telstar 1996 - 1999
Ford Territory 2004 - 2010
Ford Thunderbird 1996 - 2005
Ford Transit 1996 - 2010
Ford Transit Connect 2002 - 2010
Ford Windstar 1996 - 2003
Ford ZX2 1998 - 2003

---

Geo Metro 1996 - 2003
Geo Tracker 1996 - 2004

---

GMC Acadia 2006 - 2009
GMC Envoy Denali 2006 - 2009
GMC Envoy/Envoy XL 2002 - 2009
GMC Jimmy/S-15 1996 - 2005
GMC Safari 1996 - 2005
GMC Savana 1996 - 2009
GMC Sierra 1999 - 2009
GMC Sierra 2500 HD 1999 - 2009
GMC Sierra 3500 HD 1999 - 2009
GMC Sierra Denali 2001 - 2004
GMC Sonoma 1997 - 2004
GMC Yukon Denali 1998 - 2009
GMC Yukon/Yukon XL 1996 - 2009

---

Holden Astra 1996 - 2008
Holden Commodore 1996 - 2008
Holden Cruze 2000 - 2008
Holden Epica 2006 - 2008
Holden Statesman 1996 - 2008
Holden Ute 2000 - 2008
Holden Vectra 1996 - 2008
Holden Viva 2003 - 2008

---

Honda Accord DX 1996 - 2009
Honda Accord EX 1996 - 2009
Honda Accord LX 1996 - 2009
Honda Civic CX 1996 - 2009
Honda Civic DX 1996 - 2009
Honda Civic EX 1996 - 2009
Honda Civic LX 1996 - 2009
Honda Civic SE 1996 - 2009
Honda Civic Si 1996 - 2009
Honda Civic SiR 1996 - 2000
Honda Civic Vi-RS 1996 - 2009
Honda CRV CR-V 1996 - 2009
Honda Del-Sol 1996 - 1997
Honda Element 2003 - 2009
Honda Fit/Jazz 2001 - 2009
Honda Integra 1996 -2008
Honda Odyssey 1996 - 2009
Honda Passport 1996 - 2000
Honda Pilot 2003 - 2009
Honda Prelude 1996 - 2001
Honda Ridgeline 2006 - 2009
Honda S2000 2000 - 2009

---

Hummer H2 H-2 2003 - 2009 Hummer H3 H-3 2005 - 2009 Hummer H3T 2009 Hyundai Accent 1996 - 2009 Hyundai Azera 2005 - 2009