Hydrogen Documents From Various Agencies
Please Click The Icons Below To Read The Reports
---
Magnuson-Moss Warranty Act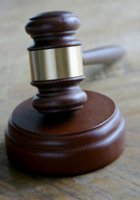 US Code-Title15, Chapter 50, Sections 2301-2312
Legally, a vehicle manufacturer cannot void the warranty on a vehicle due to an aftermarket part unless they can prove that the aftermarket part caused or contributed to the failure in the vehicle (per the Magnuson-Moss warranty Act (15 U.S.C.2302(C)).
Under the Federal Magnuson-Moss Warranty Act of the United States Code Annotated Title 15 Commerce and Trade Chapter 50 Consumer Product Warranties Section 2302(C), and the general principles of the Federal Trade Commission Act, a vehicle manufacturer or dealer may not make its vehicle warranty conditional on the use of any aftermarket system unless the manufacturer provides the system free of change or the Federal Trade Commission (FTC) has given the warrantor a waiver for this section of the law or specifically published that only the vehicle manufacturer's product may be used.
In laymen terms, this means NO vehicle manufacturer or dealer may make conditional its warranty because an aftermarket product has been installed on the vehicle. The Federal Trade Commission (202-326-3128) administers the Magnuson-Moss Warranty Act a nd it is viable in all fifty states. However, some states may have additional consumer protection laws. Please consult your local consumer protection offices for more details.
The Federal Trade Commission's Website is http://www.ftc.gov
Source: U.S. Department of Energy National Hydrogen Association
Read The Magnuson-Moss Warranty Act Here