The S-7
Hydrogen Car Kit
Efficient - Compact - Economical - Quality
High quality hydrogen car kit perfect for Engines up to 3 Liters(3000cc)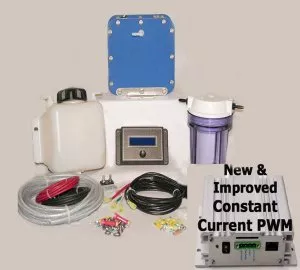 Everything you need except distilled water and your Potassium Hydroxide for your catayst solution.
Easy To Install
Works On All Engines (Except Electric Hybrids)
Choices Below Depending On Your Vehicle
OBD1, OBD2 & Carburetor Engines

Email: hho@hydrogen-generators-usa.com


Please let us know your Year, Make, Model & Liter Size.
We can send an invoice when you are ready, where you can easily pay securely with any credit card.
Subscribe to HHO Flash